Casavo•19 July, Casavo team
Casavo, Europe's next-generation residential platform, raises €400 million to extend its category leadership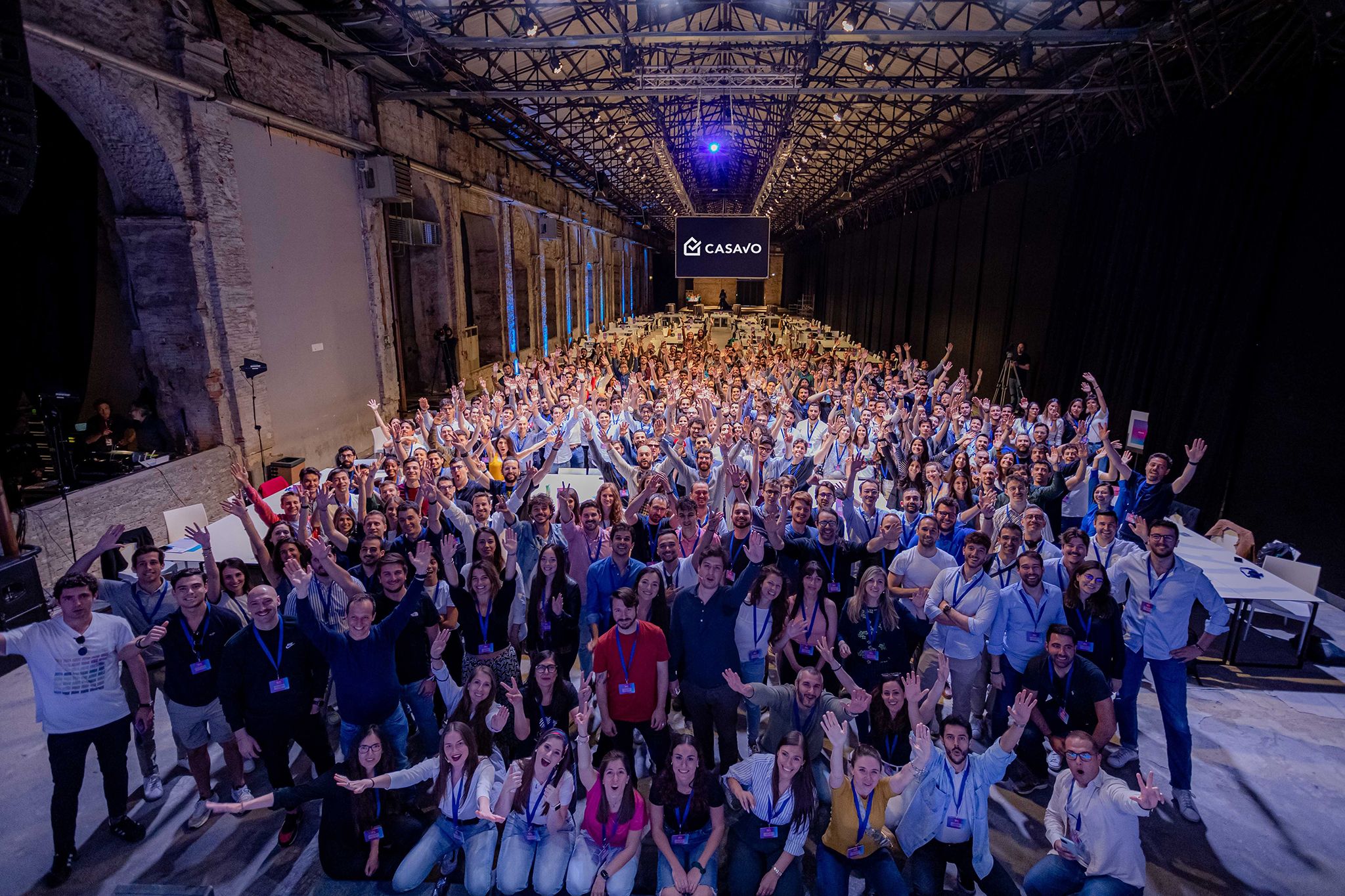 Press release
Casavo raises €100 million in a Series D equity fundraise led by Exor, representing Europe's largest PropTech financing to date
The company also secured up to an additional €300 million debt capital from Intesa Sanpaolo, Viola Credit and other leading institutional lenders
Casavo will extend its category leadership in Europe - as it continues to broaden its platform for home-sellers and buyers, and expand into new markets
Milan, July 19, 2022 - Casavo, the leading European PropTech platform redefining home-selling and buying, today announces a €400 million fundraise.
The latest €100M million Series D equity round proves the strong fundamentals and prospects of the business despite the difficult capital market conditions. The additional €300 million debt brings the Company's borrowing capacity to €500+ million, securing enough resources to scale its home-buying business for the coming years.
Significant investor demand
The latest equity round was led by Exor NV. New investors include, among others, Neva SGR (Intesa Sanpaolo Group), Endeavor Catalyst, Hambro Perks, Fuse Venture Partners, as well as angel investors such as Sébastien de Lafond (founder of MeilleursAgents). The round setup provides a mix of strategic expertise to support the Company's future growth. All major existing investors including Greenoaks, Project A Ventures, 360 Capital, P101 SGR, Picus Capital and Bonsai Partners participated in the Series D round. 
"We feel honored to strengthen our relationship with Exor, following their initial investment last year, and welcome all new investors alongside our supporting existing shareholders." says Giorgio Tinacci, Founder and CEO of Casavo. "This combination of equity and debt is a recognition of our relentless focus on sustainable growth and confidence in our long-term vision. The round will allow us to consolidate our leadership in Europe by growing across our existing markets in Italy, Spain and Portugal, while expanding into new ones, with France being a priority. We'll continue investing in our mission to simplify the way people sell and buy homes, having evolved from a pure home-buying platform to a leading next-generation European residential marketplace."
"Casavo is becoming the clear European PropTech leader and we are excited to continue the journey with Giorgio. Despite turbulent market conditions, the team has executed extremely well to date and we are optimistic about the future," said Noam Ohana, Managing Director of Exor Seeds.
A financial war-chest at a reduced cost of capital
The additional €300 million of debt financing includes a €190 million extension of Casavo's main asset-backed financing facility, supporting Casavo's expansion into other geographies. New institutional lenders such as Intesa Sanpaolo (IMI Corporate & Investment Banking Division) are joining alongside the Company's existing syndicate of Goldman Sachs and D.E. Shaw & Co. The additional funding comes with a significant reduction in the cost of capital. The trust shown by institutional investors further highlights Casavo's healthy fundamentals.
An end-to-end platform for home-sellers and buyers 
Since it was founded in 2017, Casavo has been guided by a clear vision: free people from the complexity of selling and buying homes. Casavo started as a home-buying platform, a business known as "Instant Buyer", becoming the online reference point for the majority of sellers by offering a fast and frictionless proposition – in contrast to the traditional, slow-moving sales process.
Leveraging its proprietary technology stack the Company has since evolved into an innovative marketplace, where homeowners can start their selling or buying journey while being fully supported by Casavo at every step of the process. To date, Casavo has executed €1+ billion in transactions.
Sellers can receive a direct purchase offer by Casavo, or find the perfect buyer on the market through its network of partner agents. Buyers have access to an exclusive inventory of 'ready to move-in' properties, a curated user experience, and integrated services such as mortgages. Casavo's platform also connects real estate operators, including brokers, banks and renovation companies, generating value for all stakeholders within the ecosystem.
Ultimately, Casavo sees itself as a market maker that matches sellers and buyers in a seamless way.