buy-house•Marketing Casavo
How Casavo helped Ludovica find her new renovated house
"When I saw the other listings, I could never imagine how the home would look after a renovation. Instead, on the Casavo website, thanks to the high-quality photos and virtual tour, I had a clear idea from the very start. This gave me a lot of confidence when buying."
Ludovica
Hi Ludovica, tell us a little about your new home! Were you dreaming of buying a home for a while?
Finding the perfect home in a city like Milan was more complicated than I thought. My search lasted about one year. I'm a very picky person when it comes to important purchases.
I didn't want to have to do anything, I wanted a turnkey home that was on an upper floor in the center of the city. I looked in different areas of Milan and when I found the most convenient neighborhood for me, this house just jumped out and it was perfect timing. It was certainly love at first sight, it had everything that I could desire and even more.
The home is the perfect size for a single person or couple, initially I thought it was small, but only because I didn't have a perception of the size of the furnishings and therefore the space was distorted, furnished it is obviously totally different. Besides this, I didn't expect a lot of other aspects: I purchased the home based on the designs before it was done, so the first time I saw the house it was just rubble, I could barely see outside because the shutters were closed. When the work was finished it was a relief to see the balcony, so much light came in! And most of all the house doesn't look directly onto other buildings which ads a little privacy. In short, I was very happy, I didn't think I would fall so in love with it.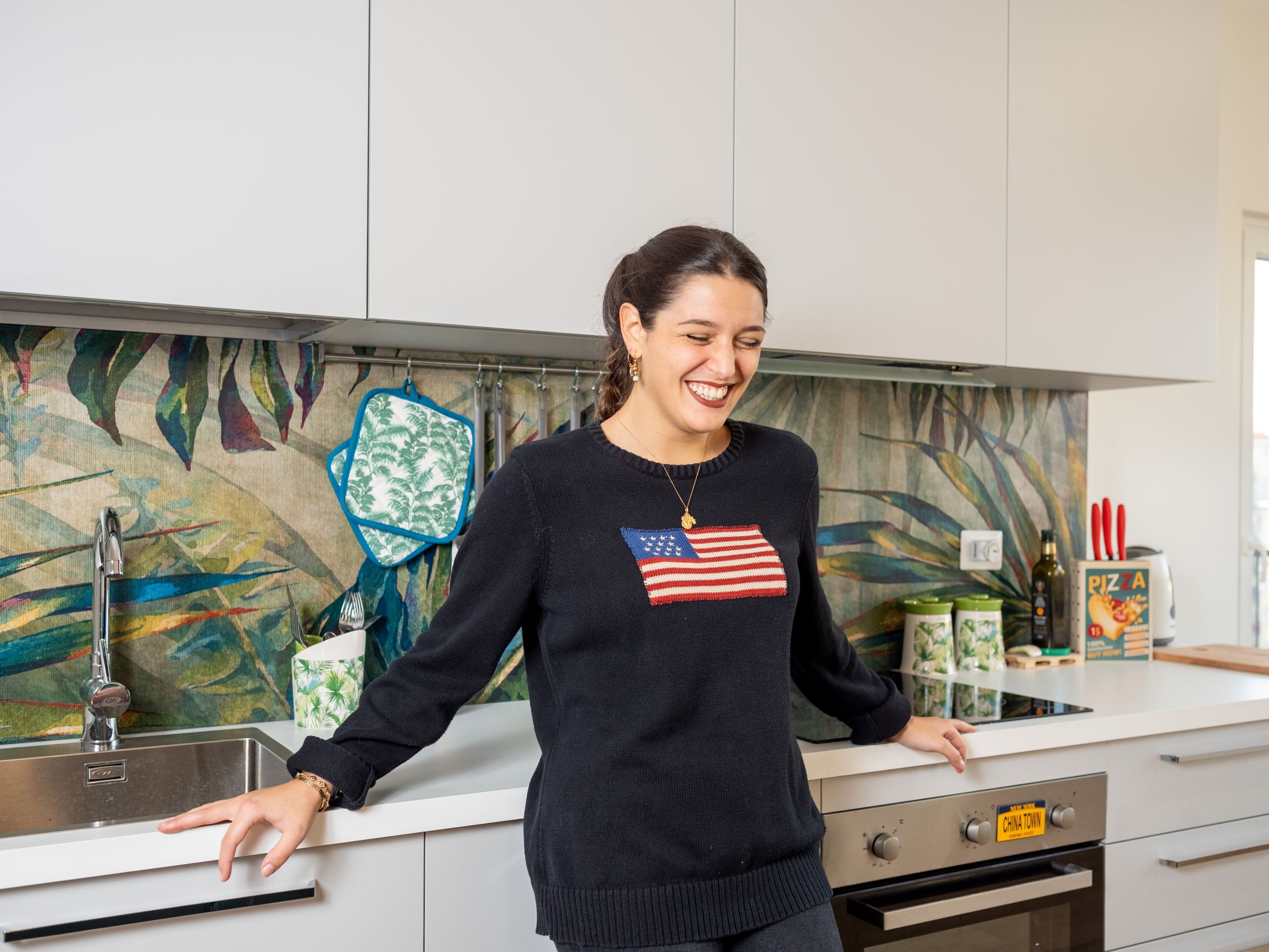 Why did you decide to go with Casavo?
Among the myriad of real estate listings I saw in the last year there was always something telling me "you can find something better" and, given that this is my first home (where I hope to live for some time), I wanted it to fulfill all my fundamental requirements: upper floor, elevator, bright and renovated. Obviously, there was a very low probability that I would be able to find a house like this on the budget I had, until I saw various listings that all led me to Casavo.
When I looked at the other listings I became disheartened because they were all hovels and there were no photos showing how the apartment would look finished, or they were not very clear. On the contrary, on the Casavo website you can do a virtual tour and see the house layout. Nothing is left to chance. This gave me a lot of confidence when I was purchasing it.
Can you describe the experience you had with us? What were the aspects that pleasantly surprised you?
The experience was definitely positive. I've already told some friends to check out the Casavo website who, just like I was, are looking for a home. Certainly they will find something that will be perfect for them. From the first moment there was immediately a lot of receptiveness to welcome my requests before work had begun and to satisfy my requests when possible or, when not possible, to find the best solution. Even though I was not the one paying for the renovation, I always felt like I was a part of the project and I was informed about everything that was happening. Through the agency I was even able to see the apartment during various stages of the renovation.
What is the one thing that simply cannot be missing in the home of your dreams?
I have always had a terrace or an outside space where I could relax and get some fresh air. Even though the balcony is not large, just having it to me is great, the important thing is that it fits a little table and chairs. Obviously, if we are talking about the home of my dreams, I would certainly opt for a top floor apartment with a huge terrace with a view, and why not, also a hydro massage bathtub.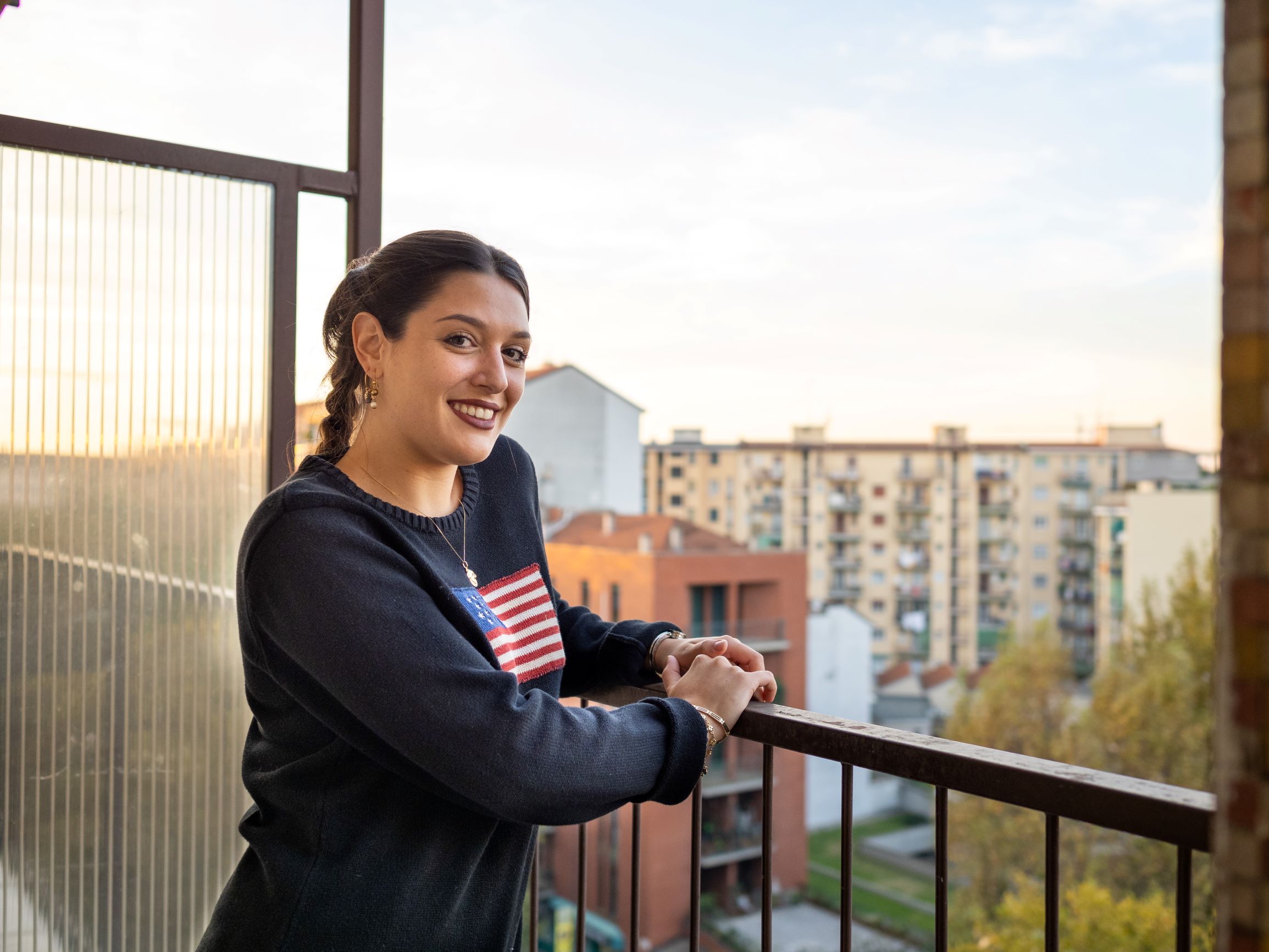 What is an adjective that describes your experience with Casavo?
Even though it may seem banal, I would describe my experience as pleasant. My expectations were surpassed, I didn't have any particular issues and I didn't have to worry about a thing.
Thank you Ludovica for having shared your experience!
I am the paragraph text. You can edit me by clicking on me. Additional options (e.g. adding an image to this paragraph) are available through the menu on the right side of the page.
Are you looking for the house of your dreams too? You can find it on our listings platform. Take a look!
Get an instant online home value estimate