Casavo•26 October, Casavo team
It is now possible to receive a purchase offer by simply uploading property photos and a floor plan to the Casavo app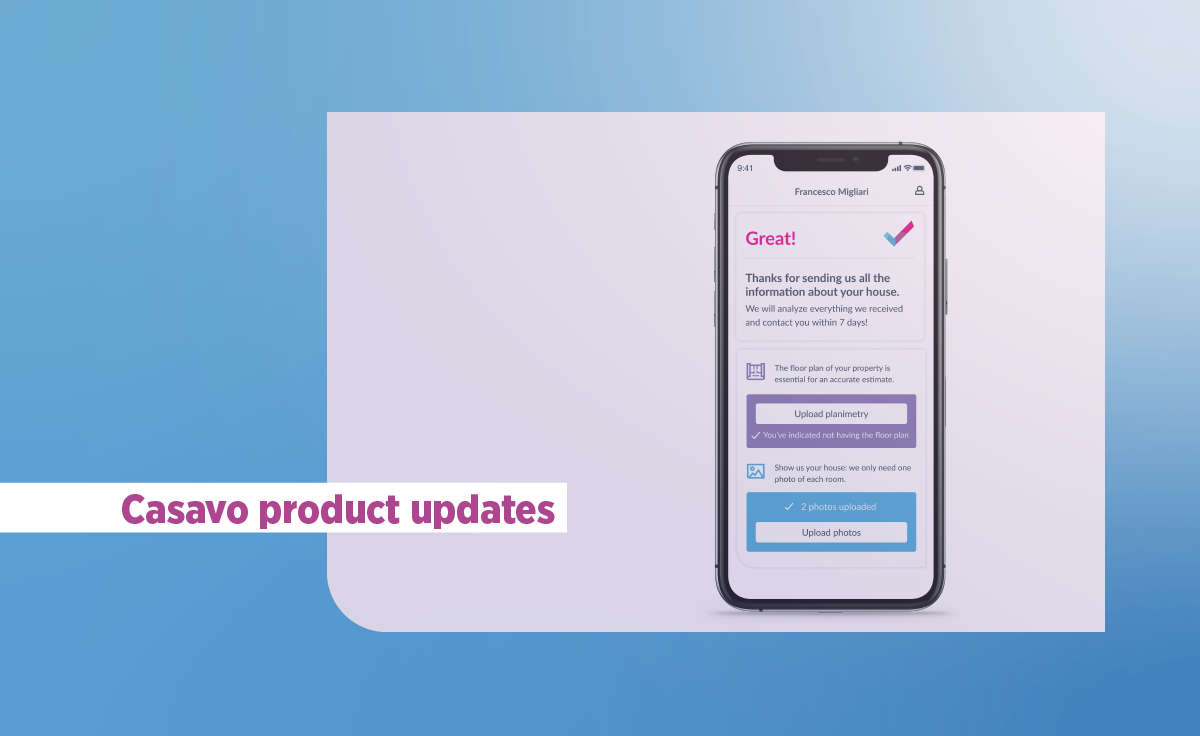 The need to sell houses has always existed. In order to meet this need, it is almost always necessary to face complex processes that don't offer transparency and which cause stress and uncertainty.
Which is why at Casavo we are always working on simplifying the way in which people sell houses. To do so, every day we look for new ways for our clients to have an easy, transparent and digital experience.
We are well aware that there is still a long way to go on the road to digitizing the entire sales experience and we are working hard to build this road, piece by piece.
At the beginning of 2020, we launched our remote visits app. Our objective, also given the unique period, was to allow people to keep moving forward in the process of selling their home and to make them feel assisted and guided by us even during that uncertain time. In fact, thanks to this app, people can show their home in complete safety during a video call with a Casavo expert, without needing to open their home to strangers. Using this tool, they can then go on to the next step in the process, which is receiving a purchase offer from Casavo.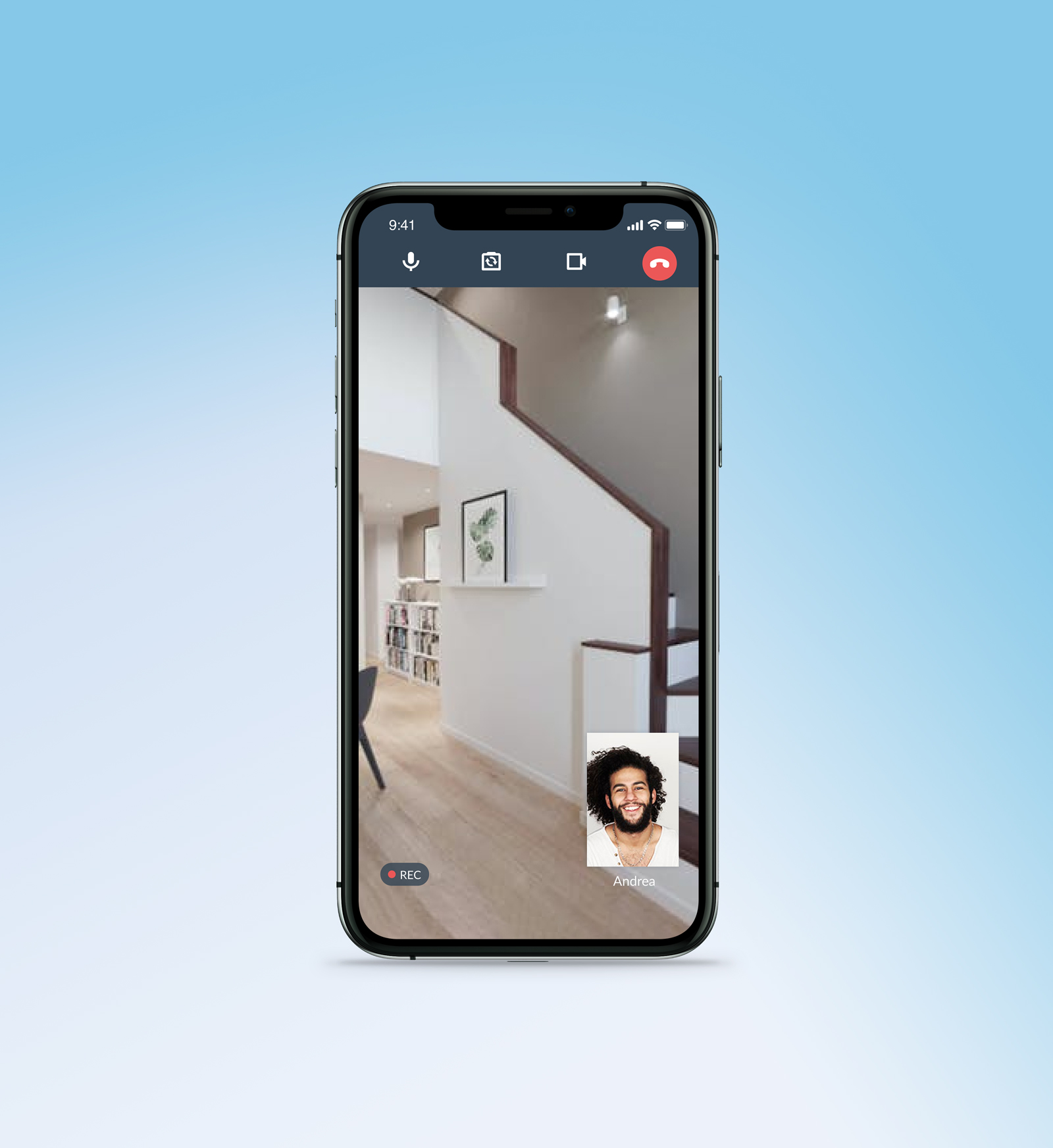 After a little less than a year, we asked ourselves if video calls were enough to satisfy the needs of all sellers and, with a vision of reducing the complexities tied to the sales process even more, our answer was: "Why should we stop here?"
There are people who have very hectic lives, who spend a lot of time outside the home and who find it difficult to find time to align their availability with that of others. There are people who don't want to deal with strangers, either in person or remotely. There are people who find themselves selling homes where they don't live and that are often far away from where they spend the majority of their time.
For these people (and for many others) we thought it was crucial to introduce a new way of sharing the information necessary to receive an offer, perhaps more in line with their different lifestyles and that allowed sellers to have a truly simplified experience thanks to technology.
So, we realized that most likely we would need to get away from the old concept of a property visit and we asked ourselves: "What is a home visit anyway?"
A visit is nothing more than a designated moment to collect data, such as the layout, any special characteristics and the overall condition of the property. And why couldn't this be done in an asynchronous manner? Why couldn't we transform our app into a channel for exchanging information? An app which people can access when and where they want and we simply receive a notification when all the necessary documents have been uploaded.
And this is how we arrived at ushering in a new type of "visit" in which the seller can do everything autonomously, simply by downloading our app and uploading, in their own dedicated area, their photos and the floor plan of the property.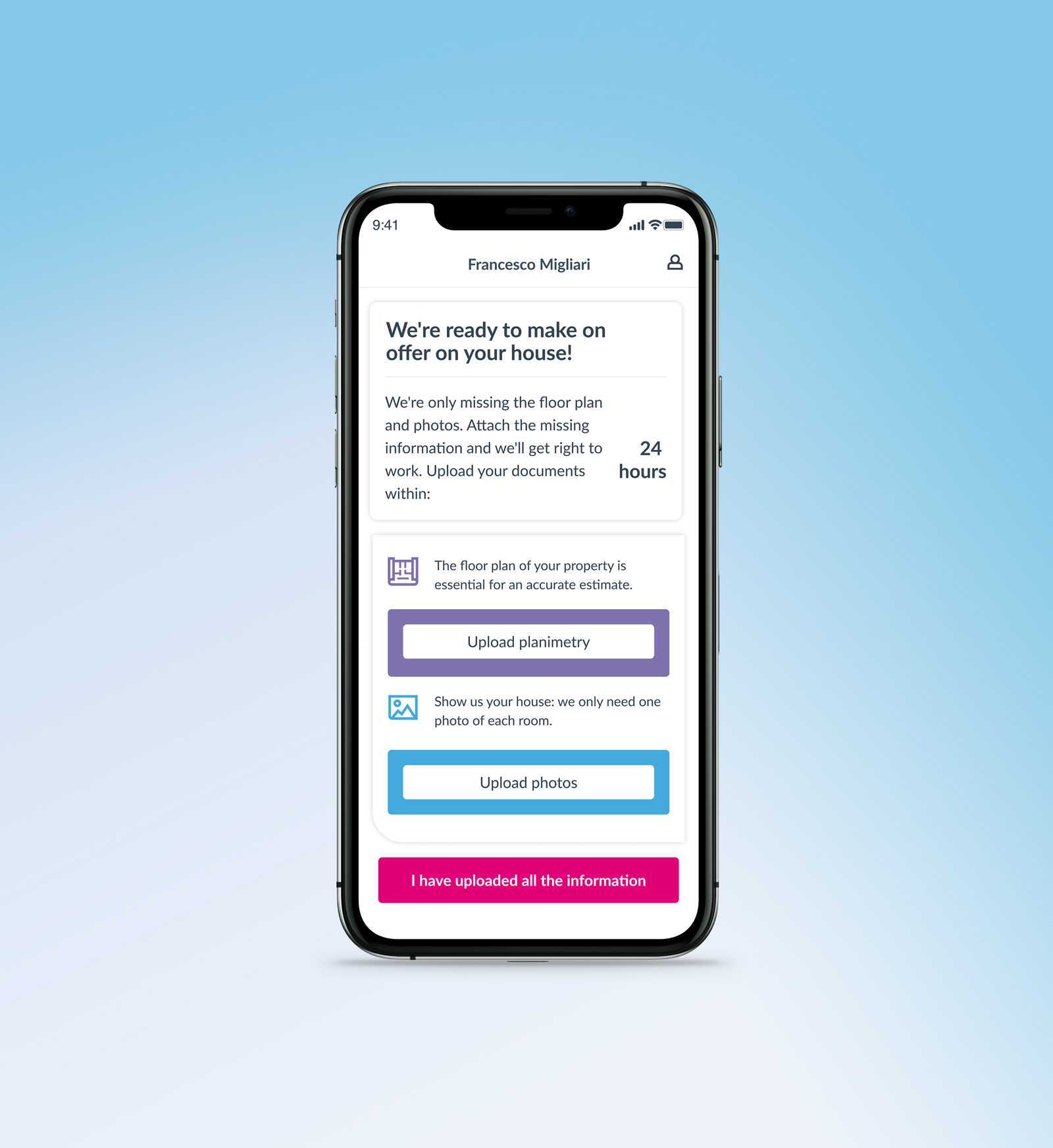 The first step is requesting a home valuation on the Casavo website.
For all our clients interested in receiving a purchase offer from Casavo, they will just need to download the Casavo Visits app. The app is free and can be found in Google Play (for Android devices) as well as in the Apple Store (for iOS devices).
At this point, you can sign in using the phone number you supplied during the online valuation.
After logging in to your personal area, you can upload photos and the floor plan to complete the process. Our app allows you to take new photos or to use ones already present in your cell phone photo gallery. The floor plan can be uploaded as a PDF or you can take a photo of the paper copy.
Once you have uploaded all the documents, the last thing you need to do is click to confirm you have uploaded everything and you're finished!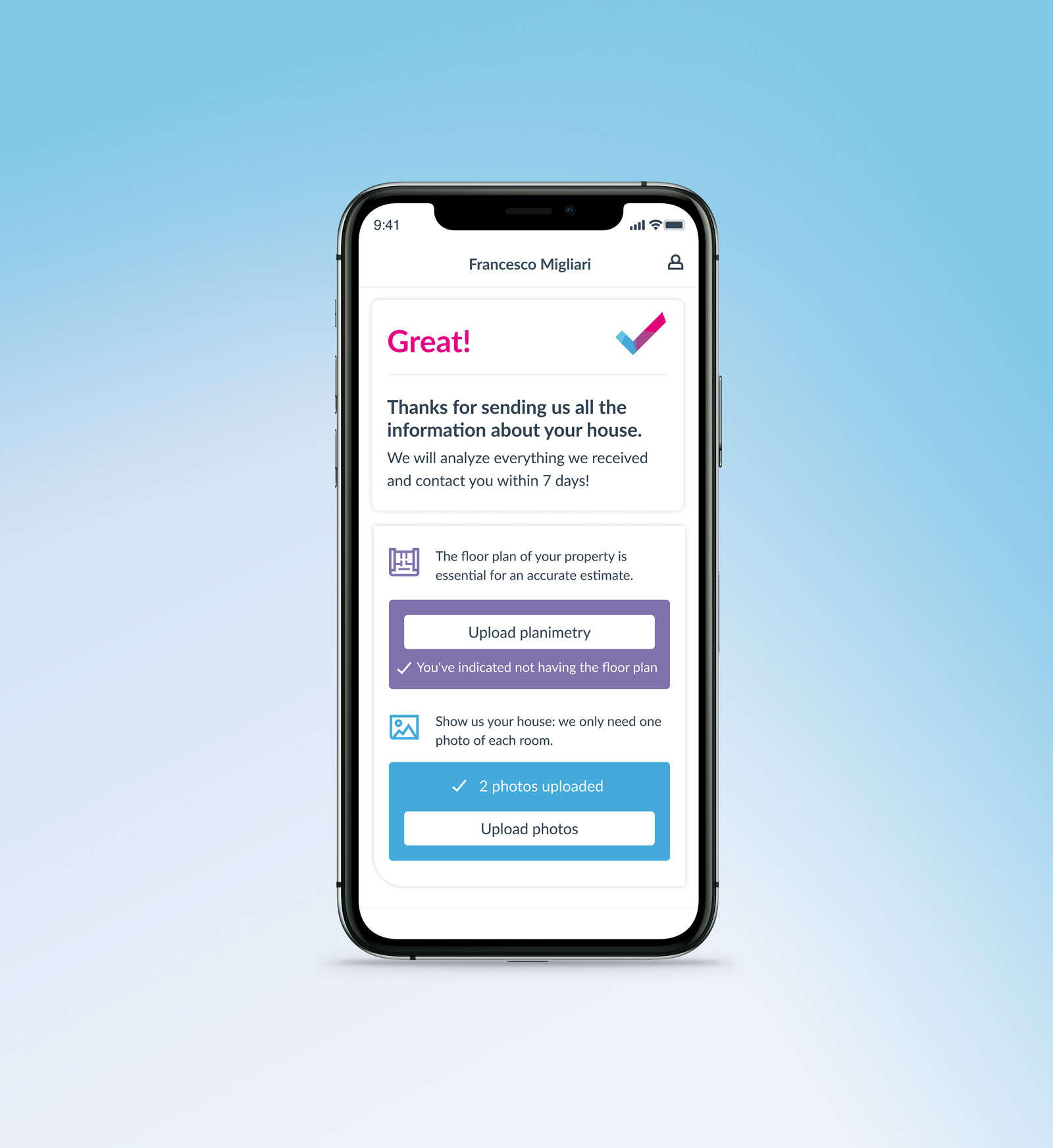 Which are the advantages?
Product Manager Alessandro Dadone, who works with the Casavo team responsible for managing the experience of people who want to sell their home, told us more about this new way of sharing information and why it represents an important step in the digitization of the home selling process.
Where did the idea come from for this new technological solution?
"In our simplification of the way in which people sell houses in Europe, we realized there was an initial barrier in the process which could be eliminated: the property visit. This new solution represents a key moment in which we give the seller the possibility to be in control of their own sale from the very first steps. From now on, sellers can choose which way they prefer to share the details of their property to then receive an offer. They can either have an in person onsite visit, a video call with one of our experts or complete the process autonomously. We believe that the true innovation was in completely rethinking one of the most established steps in the experience, putting our clients at the center."
And therefore, Alessandro, how does the sales process change with this new introduction?
"The process is even faster, simpler and totally controlled by the user. This new way of sharing information with Casavo reduces the time necessary to receive an offer, giving our clients even more certainty and guaranteeing the same reliability as an in-person property inspection. It is a very easy process that anyone can do directly from their cell phone and which allows the user to have complete control over the experience. In fact, they can decide when they share the materials with us and are guided through each step of the information sharing process, which will then help us to determine the property value in order to prepare our best offer. We think this new solution is the best way to simplify, as much as possible, the entire selling experience."
Can you tell us what the next steps will be towards improving the experience for people who want to sell their home?
"We work every day to make the sales experience simpler and we think that technology can help us to do this. That is why we focused on the digitization of the visit experience, like with this new function. In the coming weeks, we will work to improve the information gathering, taking advantage of artificial intelligence algorithms that can guide the user in sharing images. We will continue on our path towards the innovation and digitization of the entire experience, after the property visit as well, and thanks to our app it will be the user who is always more in control of each step of the process!"