Casavo•28 November, Casavo team
New possibilities for selling a house, simply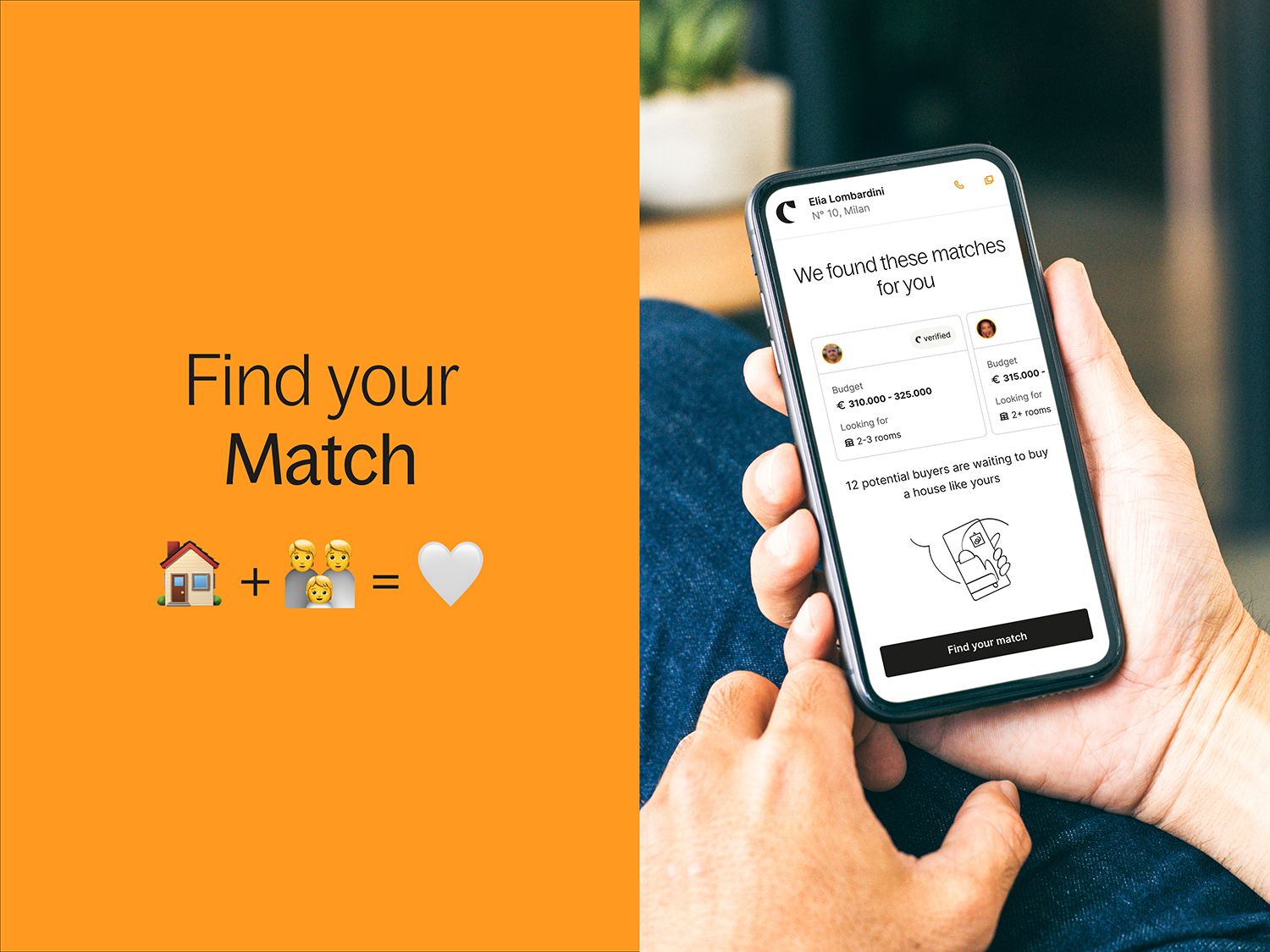 It's a match! Beginning today, selling a house is even easier
Casavo now offers a new feature: the possibility to cross-reference the interests of sellers and buyers by creating a real 'match', just like when you are looking for a new partner on a dating app, the feature selects the best profile based on the characteristics of the property being sold and the buyer's preferences.
"We are excited to announce this new feature, which we have been working on for many months. We have already been offering our customers the possibility to sell directly to Casavo or find the best buyer on the market for some time. This innovation has further improved our service by matching supply and demand right away. We are already working to make the experience even more instantaneous, just like the direct offer by Casavo, but with the advantage of maximizing the price," says our CEO and Founder, Giorgio Tinacci. "We will continue to collaborate with our real estate agency partners for this feature as well, as they have extensive knowledge of the territories in which we operate, thus making the match between seller and buyer even more accurate."
Finding the perfect buyer is often like finding a needle in a haystack. Price, property type, area and time requirements have to be matched. Now, thanks to our proprietary algorithm, Casavo is able to show a seller who has just carried out an evaluation of their property a range of possible buyers. In turn, the buyers are using the platform to search for a new home, with the continuous support of real estate agencies that help Casavo make the service even more efficient and accurate.
Later in the process, the seller will share the floor plan and photos of the house and will answer further questions that will allow Casavo to even more accurately define the price of the property and a list of potential buyers.
From possible matches to the perfect buyer
Thanks to machine learning, Casavo is able to cross-reference the needs of the seller with those of the buyer, offering the seller a customized search that guarantees full transparency and control over the process.
Through this new functionality, Casavo puts the seller even more at the center, giving them the freedom to independently choose the service that best suits their needs through a fully digital experience. Moreover, this allows all buyers to have privileged and immediate access to sellers who contact Casavo before the property is even put on the market.
Find out more about our new feature in Fausto's words, Chief Product Officer at Casavo.