Casavo•26 April, Lara Bonalume
A world of advantages for Casavo partners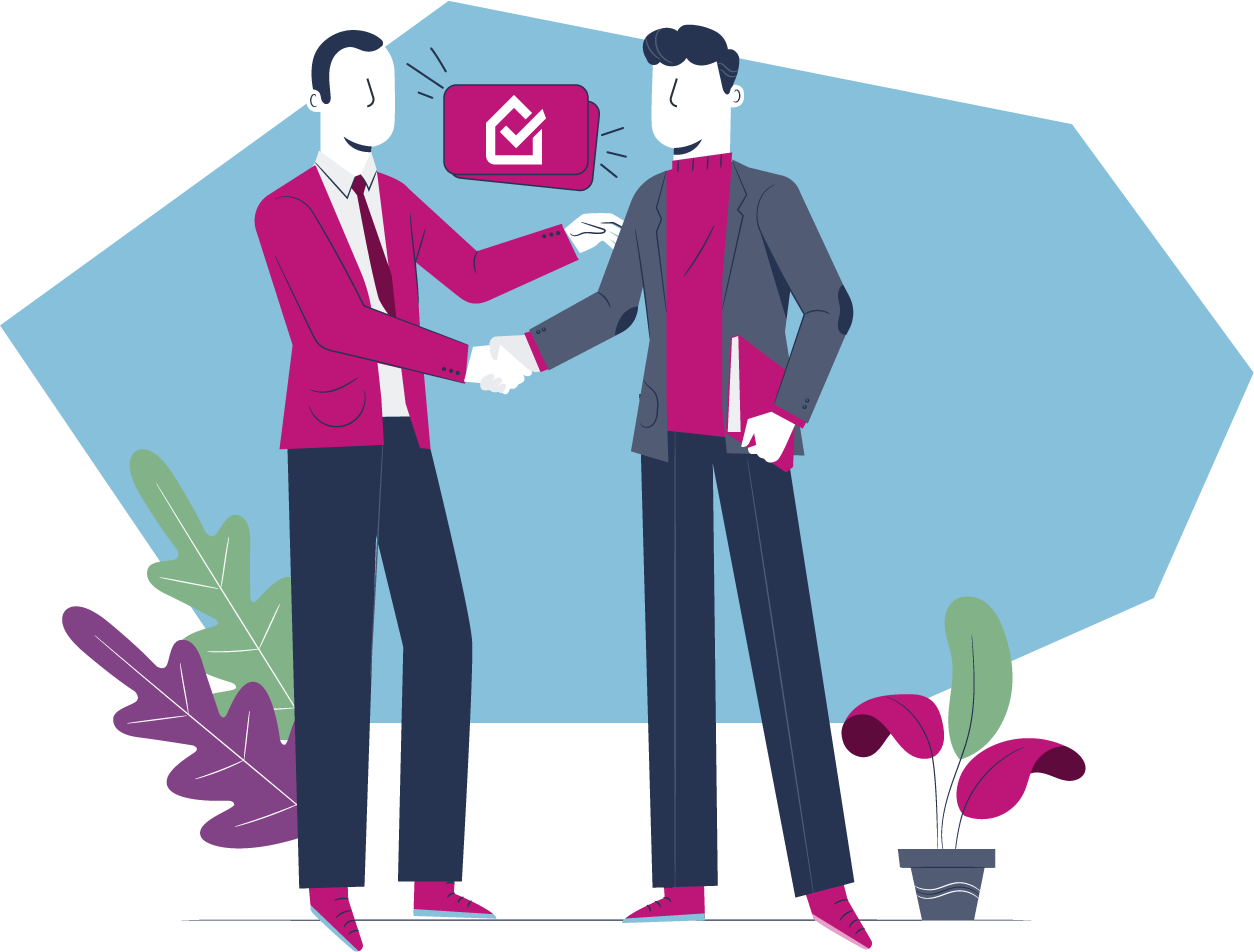 From the first day, our challenge has been threefold: to innovate and simplify the real estate market, to support the professionals in the sector and to guarantee the highest quality for those who choose Casavo to sell or buy a property.
This is why we dedicate the highest level of attention to research and the study of new solutions for our real estate agent partners. We do so while actively engaging in constant dialogue, to listen and fully understand the requirements and expectations of a market that needs novelty, digitalization and transparency.
Technology and support of our agent partners
In the last period – which has been particularly complex for both professionals in the sector and private individuals – we have concentrated all our energy on the creation of a space that places the maximum emphasis solely on quality real estate listings.
From these long months of working we have produced our innovative platform for listings which is already active for Bologna, Florence, Milan, Rome, Turin and Verona, and available free of charge – now and forever – to all Casavo partners.
It is accessible only to a group of real estate brokers who are qualified and who meet our selection criteria. The Casavo listings platform is the perfect mix of simplicity and innovation: accurate descriptions and details of the property, high definition photos and – when possible – the option of a virtual tour, to allow a first "visit" of the property in complete autonomy.
It is a solution that responds, on the one hand, to the needs of potential buyers to minimize the effort required to search for a house, and, on the other hand, the needs of agents to conclude sales in a quicker and safer manner.
Many advantages… and a special incentive
With a view to becoming a point of reference for those who, like us, believe in transparency and innovation in the process of buying and selling real estate, we have created additional advantages for those who decide to become a partner.
Bronze, Silver and Gold: three partner levels that correspond to three progressive levels of advantages. Besides the free publication of listings on our platform, our partners will have access to our smartphone app for remote property visits, for quick and safe transactions.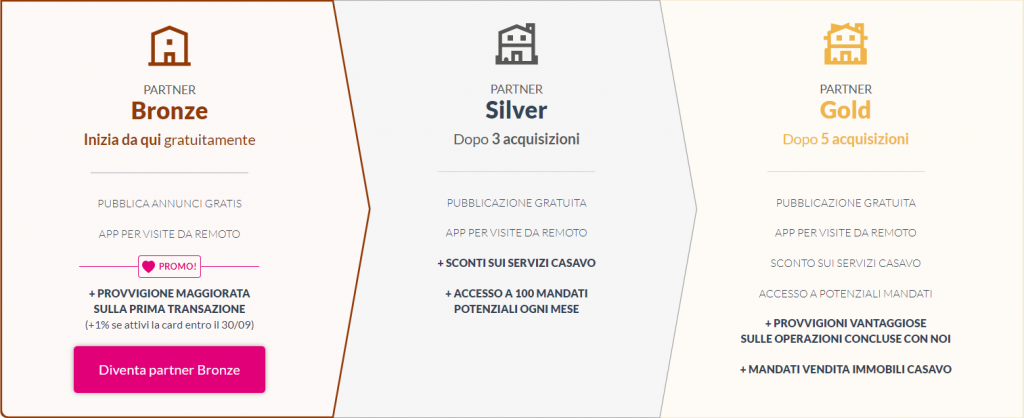 But that's not all: to offer even more help, all partners who activate their card before September 30 will receive an extra 1% commission on their first transaction concluded with Casavo, even after the activation date.
Becoming a Casavo partner is easy, quick and there are no costs or commitment.
To discover all the advantages of our partner program, please visit the dedicated page on our website.