featured•Marketing Casavo
Antonella and Carlo's story
"We have chosen Casavo to sell, and we would choose it again if we were to buy. We trust them so much that we would invest in Casavo if we could!"
Antonella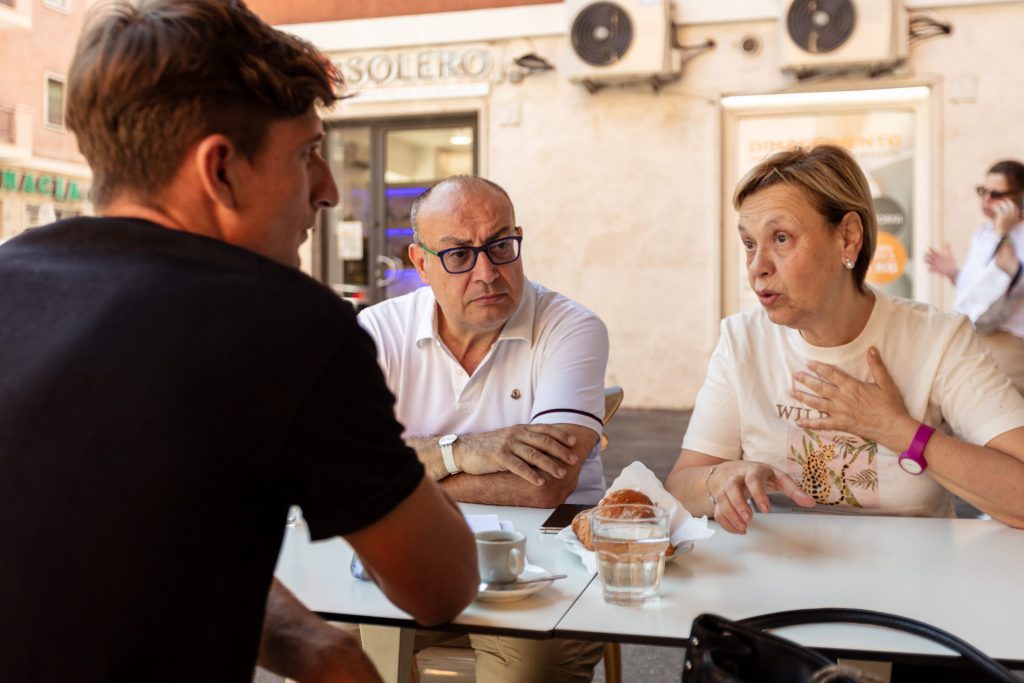 Antonella, Carlo, please tell us about your old house!
It's the house we've lived together for the past years, located in a parallel of Via Appia.We enjoyed our time there, both for the convenience our house and for the beautiful surroundings. You can reach the city centre by public transport in just 15 minutes – it's a strategic place, not very common in a big city such as Rome.
We're heading towards retirement, even though we own a small business activity that we still want to carry on. We already owned a property outside Rome, where we will be living from now on – everything will be different, it's going to be a little shocking in the beginning. We will have to get used to new spaces, new distances, but we'll be better and have a different quality of life.
Was Casavo your first option when you decided to sell?
When we started developing the decision to sell and then we decided to do so, we began to look for a way that would allow us to sell peacefully, since we both work until late at night. We needed a way to sell our house without having to upturn our life. We found out about Casavo on the internet and after doing the online evaluation, we were contacted for a first inspection.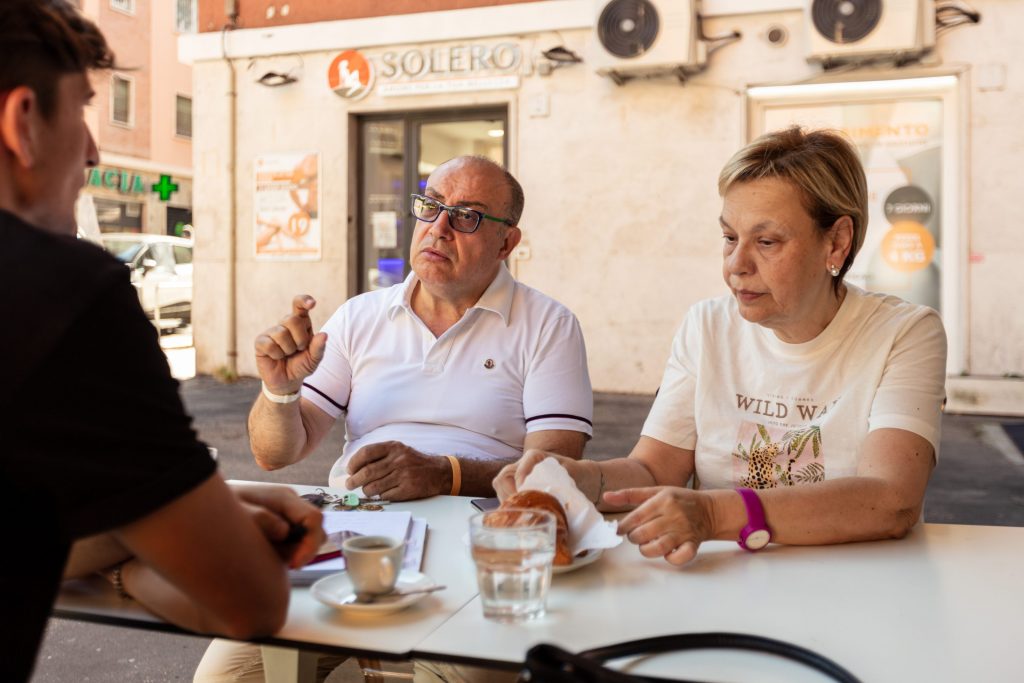 Actually, in the meantime, we looked for other alternatives. We wanted to better understand the real value of our house, since we thought impossible for a mare algorithm to work well enough. In fact, in a city such as Rome, where so many variables can affect the market value, assessing a property becomes more difficult.
After considering the different alternatives we had, though, we decided to sell our house to Casavo.
What was your first impression about Casavo? What did you think of the selling process?
We must admit that the selling process seemed much more complicated than what we expected and that what really is in the end. The documentation was complex and, since we were new to your company, we asked for the help of our lawyer in order to check all the points. The colleagues of Casavo's team in Rome, though, have always been available and the human relationships that were created allowed us to trust them and carry out the sale successfully.
Was the procedure lengthened by these steps? Did they honor the promise to "sell your house in 30 days"?
Regardless of these steps that were needed to better understand the selling process with Casavo, we managed to sell our house within the timetables that they promised!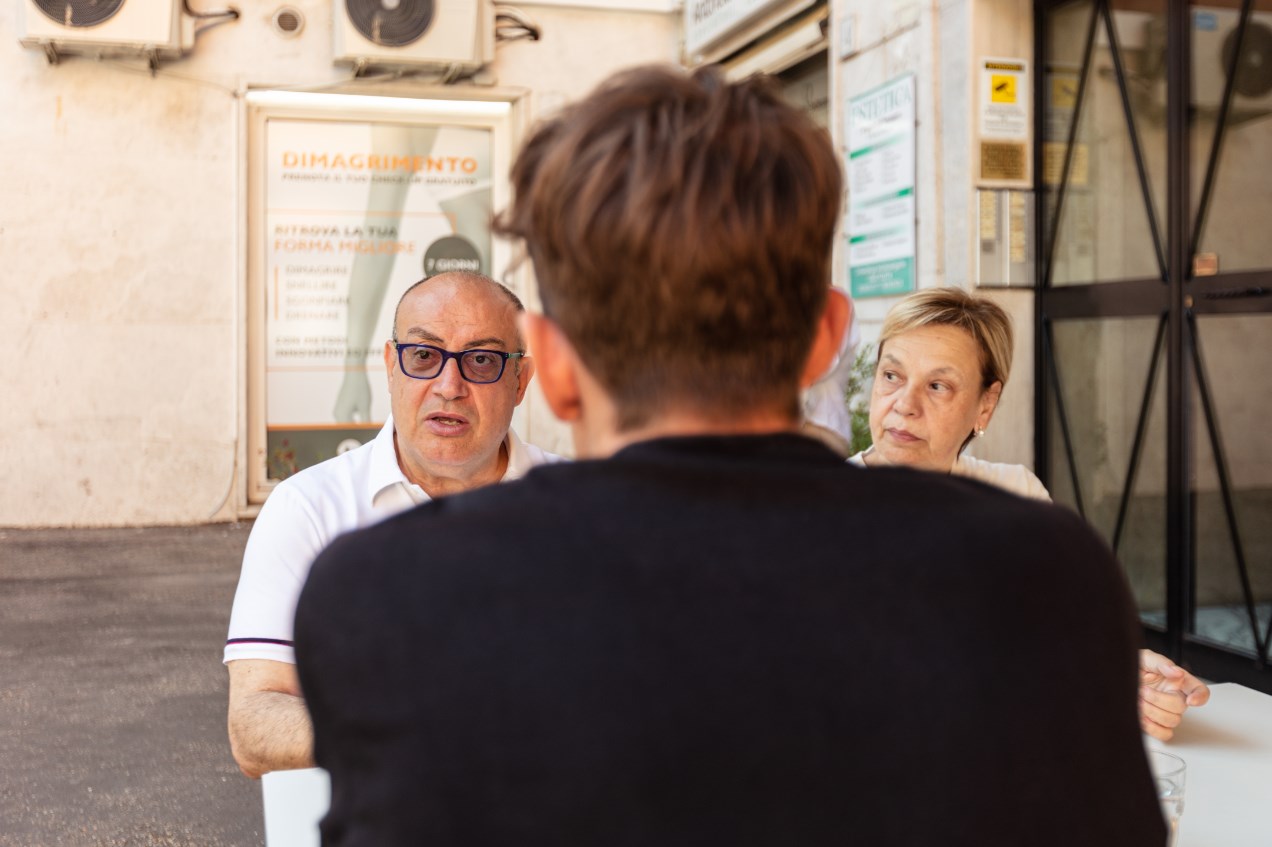 Do you think you have undersold your house to Casavo?
When you decide to sell in a shorter time, it's natural to consider that you will have to give up a part of your potential income. This will happen whether you choose Casavo or another alternative that will cost you as well (ads, professional photographs, etc). Therefore, you have to understand that saving economically will affect the saving of time. Many times, in fact, time can be crucial to do other things such as moving to a new house, paying off the mortgage, making an important investment. It's the same thing as selling a second-hand car to a dealer: by doing that, you are aware that it won't be assessed at best, but you often don't have time to put the ads online, organize inspections with potential buyers and everything.
Selling a house has the same complexities, that we took into account when we chose Casavo. Only organizing and managing the inspections would have been a problem for us. Because we both work, we should have asked for days off, or even keep our shop closed for the visits, to which seldom a buyer doesn't even show up.
Besides simplifying the selling process, can you tell us other reasons that made you choose Casavo?
What we really enjoyed about Casavo is the team made us by young people – it's something very important to us. Moreover, getting to know the members and developing a human connection with them, helped us to overcome our doubts related to the selling process. No doubt, if the process was less complex,selling with Casavo would be even easier, because the availability of the team can solve all the other potential problems.
We can therefore say that you're happy you have sold to Casavo?
We chose Casavo to sell and we would choose it again if we were to buy. We trust them so much that we would invest in Casavo if we could, because we believe in the goodness of the project. So we can affirm that we're satisfied with the choice we made!
Good luck for the next phase of your life!
You too! Now however, we have to go to work and being a young man, you must go too.
Get an instant online home value estimate